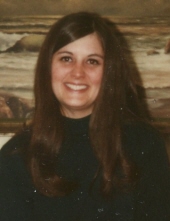 Obituary for Patricia "Pat" Ann Restad
Patricia 'Pat' Ann Restad, 68, of Billings, MT passed away due to an extended illness on June 28, 2019 at the Riverstone Hospice House.

Patricia was born in Billings, Montana on November 1, 1950. She graduated from Billings West High School in 1968. She was employed at Security/First Interstate Bank and later retired from Western Security Bank. On April 18, 1975 in Cody, Wyoming, Pat married the love of her life, Bruce Restad. Their only child, daughter Lyndee, was born on November 7, 1979.

Pat enjoyed many things, but most notably was her love for word puzzles, movies, and playing cards. She was a very competitive rummy player and played frequently with family and friends. Many will remember her colorful vernacular during the heat of a game!

Pat was extremely caring and spent countless hours looking through magazines and ordering items for her friends and family. She was always so proud to give gifts. She loved Christmas and would have her gifts for the family ordered in June or July. A few months before Christmas, she would wrap her gifts in unique felt bags. She could hardly wait to hand them out! Halloween was also a cherished time for her. She would pack small bags of candy for the "big kids" and the "little kids". She loved to watch while Bruce handed out the candy to the trick-or-treaters.

Patricia is survived by her mother, Beverly (Jack) Bennetts of Billings, MT, husband Bruce of Billings, MT, daughter Lyndee (Gordon) Brown of Hillsboro, OR, and sisters Vikki (Arne) Mysse of Billings, MT and Judy Myers of Billings, MT.

The family would like to thank the medical and support staff at the Billings Clinic Hospital and the Riverstone Hospice House for their compassionate care of Pat during the final weeks of her life.

Pat was a loving and generous wife, daughter, mother, sister and friend. She was loved by many and will be greatly missed. Please join us for a Celebration of Life on Sunday, August 4th at the American Legion from 1-4 PM. We will be serving some of Pat's favorite foods. Dress casual and wear your favorite color. Pat was known for always wearing shirts with vibrant color. Please come share your memories with us.

In lieu of flowers, please consider donating to the Riverstone Hospice House at 2230 Mission Way, Billings, MT 59102 or the Montana Rescue Mission.